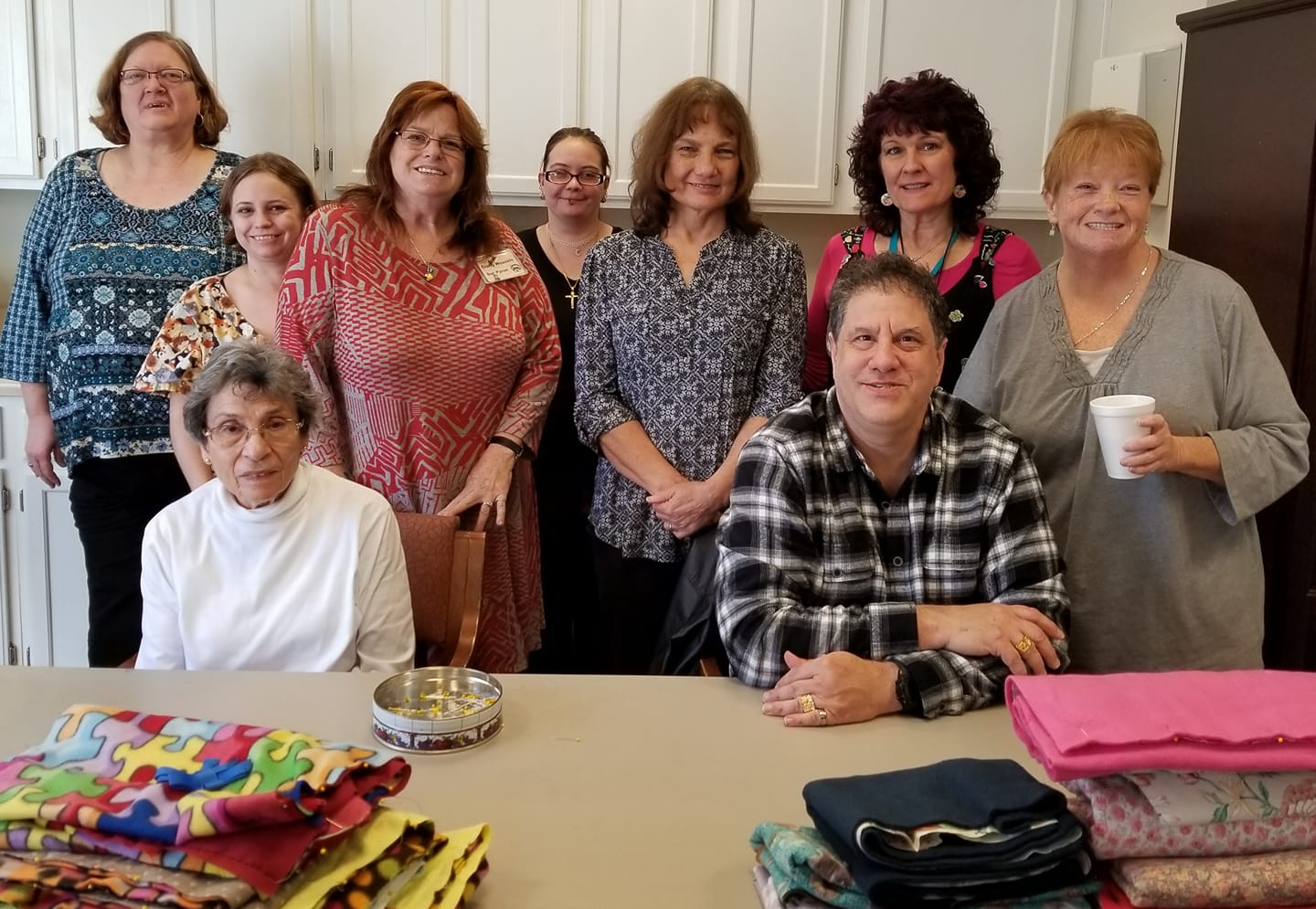 We had a wonderful gathering for our first Crafty Weasel Sew Day this past Saturday!
Attendees:
Karen
Lisa
Sue
Florence
Johnny
Elsa
Meliah
Dyna
Morgan
Georgina (from Brookdale)
Dawn met up with Karen and gave a wonderful pile of beautiful bedding that she had been making.  Here is her count:
41 Penny Button Carrier Hammies
2  FN sleepSacks
6 Regular SleepSacks
12 Regular Hammies
24 regular Sets
6 FN Sets
GRAND TOTAL = 121 pieces !!!!!
Bedding Completed on Saturday:
10 Hammies
6 Sleepsacks
3 WonTon Flowers
We have lots of bedding that is in the midst and will be able to really get rolling when we meet up again on March 3rd.  Please remember, no sew day in February, but the first Saturday of March.