Our Mission: To bring comfort to ferrets everywhere, whether they are in shelters, sanctuaries, or forever homes. To bring peace of mind to ferret owners, foster parents, and shelter parents in knowing that their "tenants" are warm and comfortable. Because, in a failing economy, the last thing these wonderful ferret friends and parents want to worry about is having enough bedding for these wonderful little bundles of fur.
"Joy is first in the making and then in the giving."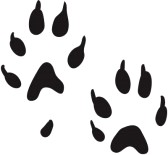 Woo Hoo … thank you so much!!!  WOW!!  I'm sorry it has taken me so long to get to you … I've had a migraine all week and have been out of it.  I honestly didn't know what to expect and I was just BLOWN AWAY!!!  The fuzzbutts thought it was Christmas here … the older ones climbed into the box and snuggled in and sniffed around and then went right to sleep after finding "just the right one" … we've NEVER had ANYTHING like this been given to us before … it brought tears to my eyes.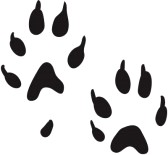 I just want to give a huge thank you to everyone who worked to put this amazing package together for the shelter. It has truly helped.
Thank you all soooo very much
Jessi
Second Chance Dooks Ferret Rescue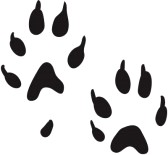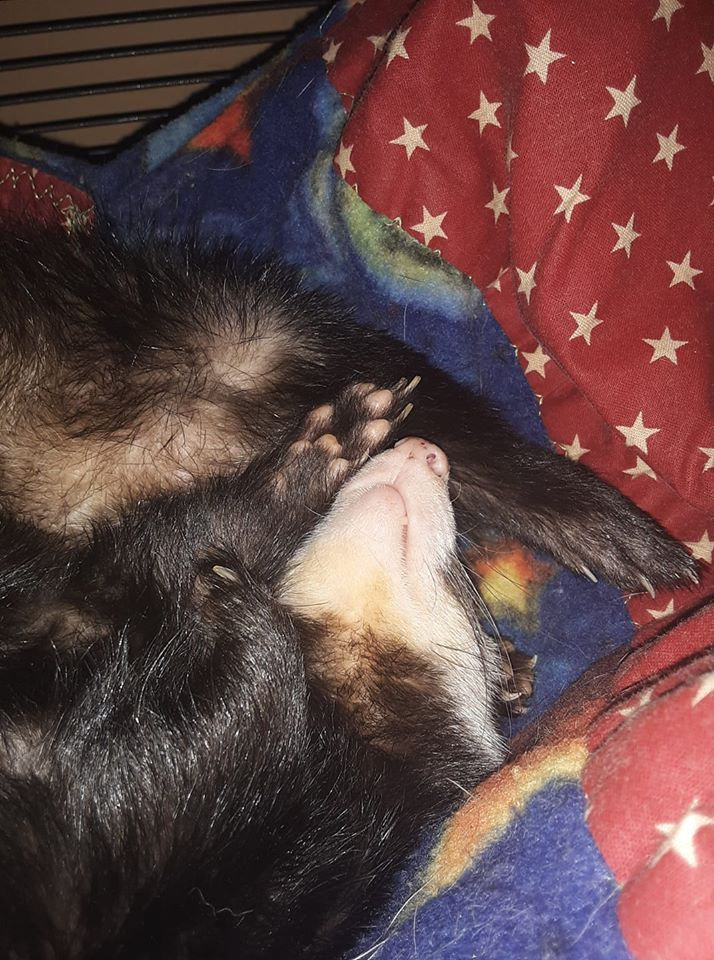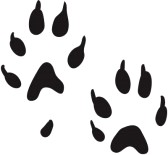 Merry Christmas to our shelter!!! Got the box of goodies this morning … OMG! I actually feel like a kid on Christmas morning! 10 new cage setups….unbelievable! What a fabulous idea on the button hammies for the carriers! I really don't know how to put into words the appreciation I feel for your organization and the wonderful people that help you get this accomplished. You are truly amazing and full of love!
Hugs and kisses to you and all the Crafty Weasels crew! <3  Please let your volunteers know how much we appreciate their time and selflessness.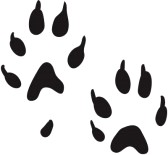 From Marina Ray -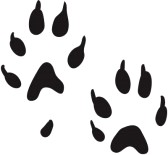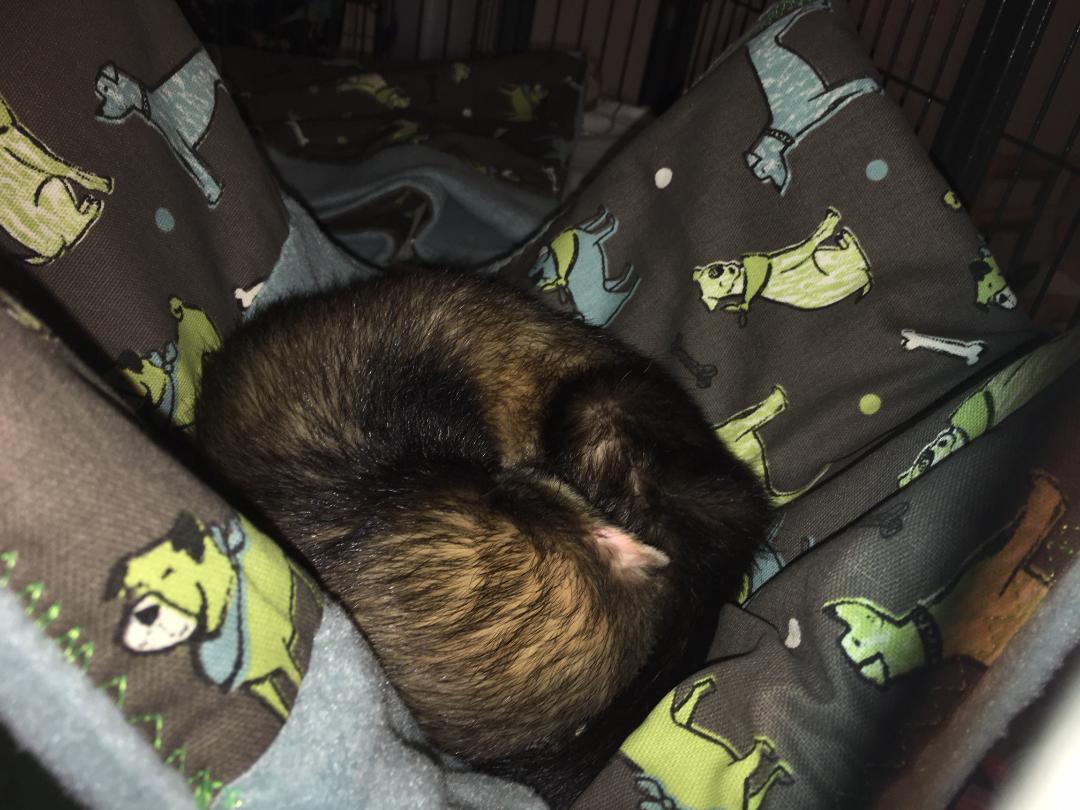 From the Washington Shelter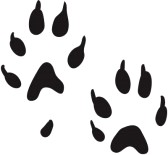 I received the most wonderful box of love today. The ferrets were overjoyed to explore in the box and dig out the new toys!
It was like Christmas!!! Thank you so much for what you do for our furries!!! You are a blessing for our rescues.
Thank you just isn't enough, I love what you do.
Sincerely
Reca
Kirby Kritters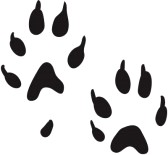 Wow!!! The box arrived. Just wow!!!!! I haven't seen all of the beautiful items but what I have seen is absolutely gorgeous. You can tell you all have so much love for the ferrets and for the humans too. These precious items will be enjoyed oodles and oodles.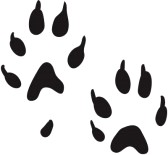 "I received your package yesterday and I'm so so grateful and honored for such a gift for my kids I'm sitting here with tears in my eyes how do you even begin to say thank you for such a wonderful gift I'm truly honored please tell everyone thank you for the beautiful bedding for these kids and that we are truly grateful and honored for such I'm blown away."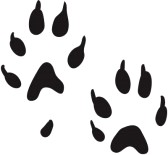 This was a message from Denise Bradley Cummings, from Denise's Delightful Dookers Ferret Rescue, Washington State.
Wow!!!  The box arrived.  Just wow!!!!! I haven't seen all of the beautiful items but what I have seen is absolutely gorgeous.  You can tell you all have so much love for the ferrets and for the humans too.  These precious items will be enjoyed oodles and oodles. The pod hammies/sleepsacks are so enjoyed.  Thank all of you again and again.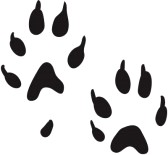 Not sure if you saw my posts on facebook but the bedding box arrived yesterday.  I haven't been able to unpack it because as soon as I opened it I had furry helpers.  First the ferrets were checking out the box, then the cats, then Ebony decided it was the softest bed in the house, then this morning at 4 when I got up, Serena my 23 lb lhasa mix was sleeping in the box on top of the bedding!  I was going to go through it before I left for work but the ferrets were back in it again so hoping tonight I get the opportunity.  From what I did go through, the top bedding and toys, everything is beautifully made and looks so comfy!  Thank you and the crafty weasels group so very much!
    Ferret Family Services
Wamego, KS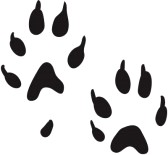 Thanks again to everyone for their amazing effort.
The package arrived today and we are so overwhelmed with not only the quantity but the quality of the fine bedding your group sewed for our rescue.  We cannot thank you enough for all you do for shelters all over the country.
Many blessings to you and all your sewing group
Matthew Jaramillo – Director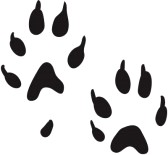 The huge box of beautiful plentiful bedding arrived on Friday. You sent so much! Thank you! Most will be put away till cooler weather and the rest will be used throughout the summer. I put the blue plaid hammock in this morning for Podo our 7.5 yr old blind girl. When it gets cooler I'll put the barrel in her sleeping cage too. She came to me about a year ago because her two boys were not paying any attention to her and she was sleeping most of the time. Her cage is at the head of my bed and she still sleeps most of the time but is doing well. At first she didn't care for other ferrets but two of the oldster girls have managed to sneak into hammocks with her when she is sleeping and she lets them stay. In fact I rarely find her sleeping alone these days. I did put one of the WonTon flower hammies on the floor and Toby (ferret) got it and Ebony (cat) played with him as he moved around under cover. I also put one of the sleep sacks on the floor in the back bedroom. That room gets the warmest in the afternoon and the floow is cool so I'm sure that sleep sack will get a lot of use there.  The cats were very happy with the new bedding as well. They sleep in the ferret hammocks too even though they are too big to fit properly but don't seem to mind that they hang over the sides. The toys are enjoyed by all. The dogs claimed the fabric ropes but it wasn't long before Salem (ferret) found them and toted them down to the basement where he sleeps. Even the box was a hit with the ferrets and kitties who wrestled over who got to get in it! Everyone is free roam and they all share nicely so a big thank you from everyone!Thanks so much from all of us!Warm hugs! tle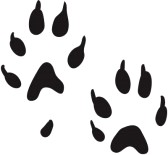 Thank you Thank you Thank you for the wonderful gifts for the kids! Not at all necessary but very appreciated by all. I hung the new wonton immediately and by morning HB ll, Dweasey ll and fat little St.Nick were all crammed together in it. So cute, fatty Nick's butt and little hind feet were hanging out. I don't know why ferret back feet when upside down are so cute to me but they always get me when they're oozing over something and their back feet are the last to slide over/in—–slooowly.In the middle of the night( the sleeping triple midwest ferret nation cage is in our bedroom) I heard somebody rolling around in the new barrel. Probably Dookie. That man loves his barrels.So thank you Crafty Weasels. Brightened my day.Love,L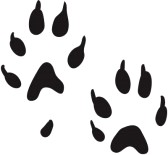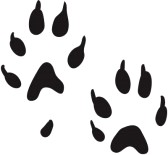 Hello Florence! I just wanted to let you know that we got the bedding here at Kings ferret rescue! I'm sorry I did not let you know sooner, things have been extremely hectic, either way I want to thank you so very much from the bottom of not only my heart, but from all of the ferrets as well! You guys went absolutely above and beyond. what you guys do is absolutely wonderful. I know I not only speak for myself, but all the shelters that you guys help when I say keep doing what you're doing, you guys are truly angels on Earth. I've attached a few pictures of some of the bedding set up as well as some of the ferrets enjoying the bedding! thank you again so very much. Please let me know if there is anything that we can do to thank you guys for wonderful this wonderful thing you amazing ladies have done. I hope you don't mind, but I also attached a picture of one of the reasons we've been quite busy… Our foster dog had puppies! Anyway, please let me know if there's absolutely anything we can do for you guys. We hope you all have a wonderful week, and thank you again.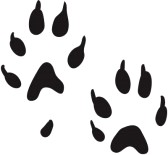 Thought you would like to see that the barrel is a big hit!!!  There were more inside toward the bottom of the barrel.
Thank  –  Mason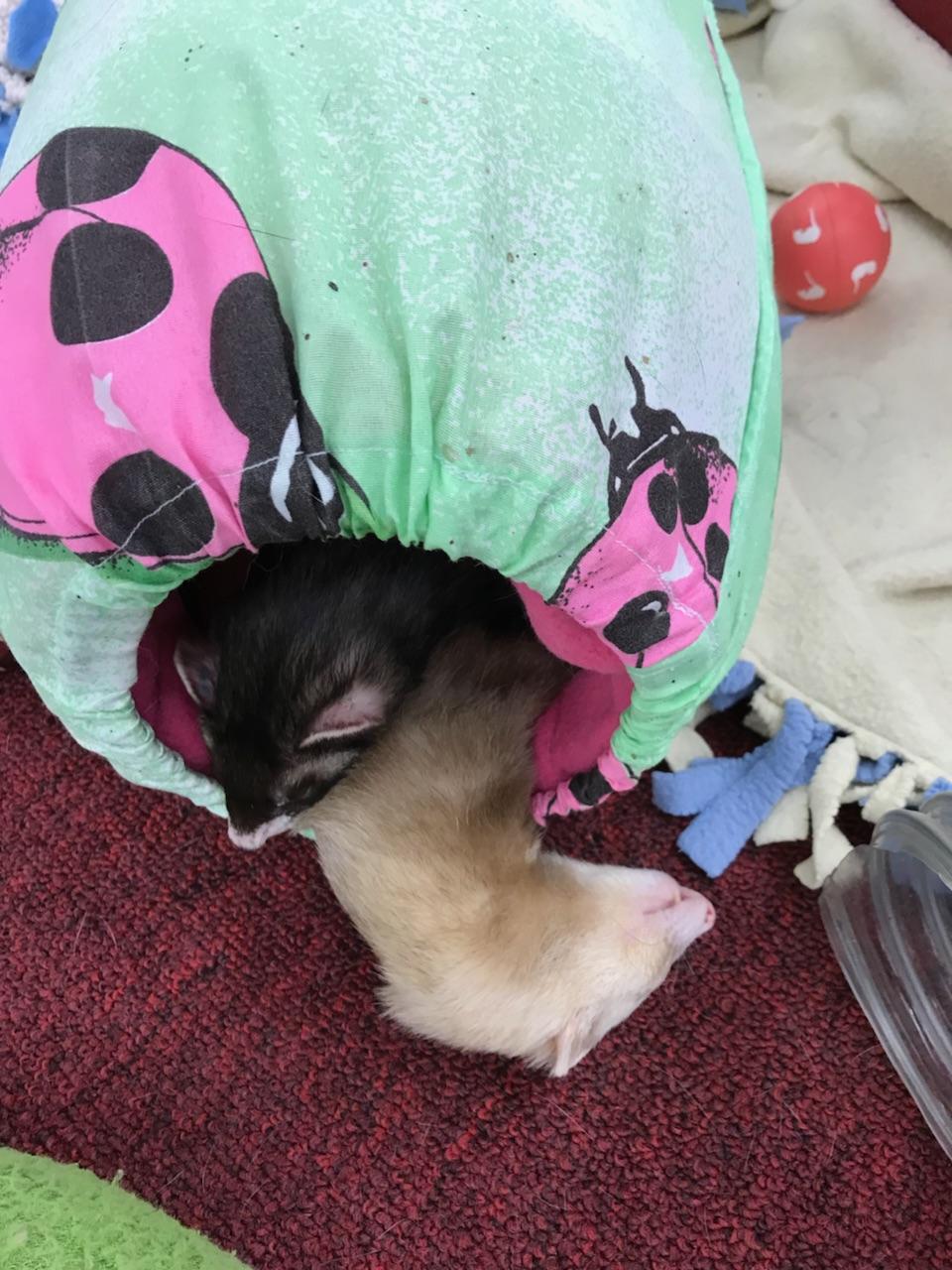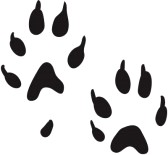 We received your wonderful box of goodies today for the shelter babies.  We are so incredibly grateful for your generous donation and all the hard work that goes into putting these amazing bedding pieces together.  You all are true angels!
With much love and huge hugs,
Sue Holme, Director
Ferret Underground…A Wisconsin Ferret Rescue, LLC 501.c.3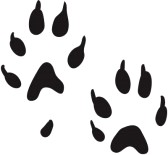 I don't get that much for Christmas — thank you all at Crafty Weasels for all the great bedding, and toys – they are always needed – its amazing how much damage the ferrets can do in just a few months, and new bedding is always a treat for them – and the cages look so festive…the carrier hammocks are fun for the ferrets, always fun to see how many can get in one hammock.  I have had a full house recently, as one of my volunteers, a very special lady and her husband, had a medical problem (he did) but it kept her busy for over a month…open heart surgery – so I had her 12 ferrets for the time he was in the hospital, and when he came home, till she was comfortable taking care of him and the ferrets…made life interesting, but they are back   home now, and all is better.Again Many many thanks for all the goodiesHugs all aroundMason Lowery and  the Indiana Critters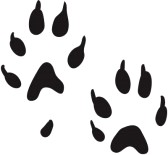 Holey Cow!!!!! You and the CW gang not only made me a ton of beautiful and very functional bedding, but I could feel the love in each piece!!!  I'm blessed for you all to have done this for my shelter.  I'll be replacing the bedding this week and will send a few pics!
One of the things I love about ferrets is that they show gratitude.  As much as I enjoy the new bedding, they do too!  I can already expect them to leap and play in the new fresh bedding!
From the bottom of my heart, I'm grateful and please extend to the crew my appreciation!
Love,
Barb Clay
Rocky's Ferret Rescue & Shelter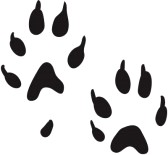 Please extend my thanks to everyone for the generous beautifully made bedding, carrier, and toys for the ferrets! Much more than anticipated! The carrier hammocks are cleverly made with the button attachment and the sick fuzzy carrier will certainly be put to good use for the seniors!
Salem was quick to tote off one of the toys to his hidey hole as soon as he noticed it!
Thank you so much from me and fuzzies!
Troy Lynn
Ferret Family Services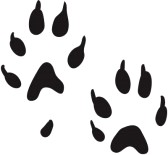 Florence,
Thank you for sending GCFA the wonderful bedding from Crafty Weasels!
We have 100+ fuzzbutts now and each time a few go home, we receive more in a few days.
Thank you for helping us with this lovely bedding.
The Crafty Weasels provide an important service to shelters.
Thanks again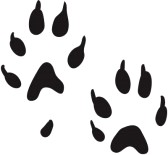 WHOO_HOO! I got an awesome package of goodies from my favorite ladies (and gentlemen) of Crafty Weasels! AWESOME! It is truly Christmas in July and how on earth do you get so much in that box? I started at the top, oohing and ahhing and kept going…and kept going and kept going! So many pretty hammies and I am thrilled! And perfect for Louie, who soils his 2 or 3 times daily, poor sweetie.Especially exciting, I spotted a familiar fabric too! I am pleased beyond belief! Now to connect with Ann and get this load of fabric down to you….hoping she is feeling better and ready to roll this week–calling her tomorrow…thank the ladies for me , over and over…and the guys! ❤
Brenda Taylor
Five points ferret Shelter in Indiana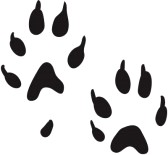 Dear Florence,
                           I am absolutely without words to thank you and the Crafty Weasels for your very generous donation to us. I wish I could tell you how happy the kids will be with all this amazing stuff. I don't know how we were fortunate enough to be included in your gifting, but rest assured the things you sent are so very greatly appreciated!
Mike High
Director, Weasel Way Ferret Rescue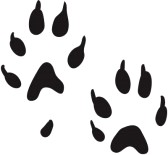 Our box arrived a few days ago. Thank you so much for  remembering us <3. 
The bedding is bright, and beautiful, and expertly crafted
You guys do so much for the ferret community, and it's a shame  there isn't more recognition & thanks for all of the comfort you have given  to ferrets everywhere. You and your crew are just the greatest!!!
With much love & appreciation from Zoo and all of the ferrets  at 
 Zoo`s Ferret Sanctuary, N.F.P.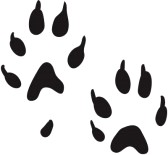 We all were very touched by the quality and amount of bedding. The cozy carrier is so precious and will be very useful for older ferrets. We also love the fact that the hammocks also double as cuddle bags. Amazing work! As soon as the new bedding was added to the cage we had one ferret climb in the hammock and another carpet sharking the shelf sack. I added a hammock and shelf sac in another cage and Boo Boo who is a very sluggish, large fellow with the sweetest little face was trying to stuff himself into the hammie before we hung it! The firecracker toy was also a very big success. We would like to thank you very much for all of the wonderful work you do throughout the year.
Sincerely,
All of us here at Fuzzy Friends Ferret Rescue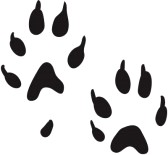 Hi Florence & the Crafty Weasels
Just wanted to let you know that we receive our package of ferret bedding today.  We can't tell you how excited we were with all the different types of items.  Hammocks, Sleep Sacks, Hammies for Carriers and the square Wonton Hammies.
The fabrics and quality are outstanding!  We know you all get together and have sewing days for shelters like ours and we are so thankful for all you do for us.
Together, we can make a difference in the lives of these ferrets that are abandoned, abused, neglected and sick.
Thank you from the bottom of our Hearts!
Blessings to all of you during this Season of Love and Giving!

–

Matthew Jaramillo – Director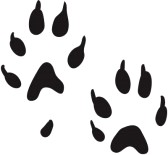 The box has arrived!  It's a rather large box, and stuffed to the brim!    Wow!  We certainly did not expect to receive so much! Everything is absolutely gorgeous.  Many thanks to all who have contributed to the creation of these wonderful items.I must say that the flower hammies are very creative.  I know that our guys will enjoy!  The sling was a pleasant surprise.  I have had on my "list of things to do" to get one of those slings, but didn't know where to find them.  I frequently carry sick ones or just the old ones around the house while I do my chores.  It's amazing at how the movement of your body and the heartbeat, body warmth really is stimulating and comforting to the ferret.  Previously I have used just a pillow case with rope.  The sling is perfect, in that it is adjustable, and it cradles the ferret with support.  Awesome!Please know that our gang of some 89 ferrets will enjoy your gifts – approximately 64 at the main shelter, plus the 25 at several foster homes.   Your hard work and crafty skills are very much appreciated!  Thanks to All!–Cheers,
~ K
Karen Lamb
Nirvana Ridge Ferret Rescue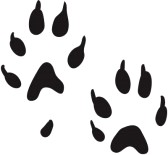 We received the box of bedding, toys and love. I can't thank you enough for this. We had a very sad stray come in and I wrapped her in one of your hammocks. She was very sick but cuddled up and relaxed. She knew how much love was around her with the hammock. Alina left for the Rainbow Bridge the same day we met her but she knew comfort with your loving bedding.
Thank you for all you do
Kathy of Sammy's Clubhouse Spokane Ferret Rescue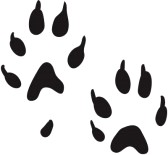 Hi Florence,
When I arrived  home yesterday, there was a HUGE box of bedding for my guys & gals! I am so grateful, thank you, thank you, thank you! I've been  buying fleece blankets from Walmart, and was down to my last unopened small sleep hammock. I've gotten so I wash the hammocks by hand, and hang out to dry, to save wear & tear on them.
I handle all of the geriatric, terminally ill ferrets; I'm the hospice part of RFRL. I'm down to 15, which is the lowest amount of ferrets I've had in 17 years of sheltering. I send other incoming ferrets to a few volunteers, or to Nirvana  Ridge, a new ferret shelter opened by a good friend of mine.
The old ferts are my favorites, always have been. Although they tend to poop on themselves, in their hammocks, on their cagemates or wherever they just feel like it, I love their determination  and will to live.
Thank you so very much!! I'll be changing out bedding all day and will post pics on my FB RFRL  page, as well as my own. Hugs.!
Sincerely,
Marlene  Blackburn
Director
Richmond  Ferret Rescue League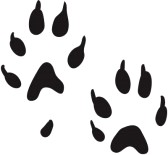 I wanted to let your group know that Ferret Haven received the box sent to us. Thank you so much for the great goodies. I can't wait to try the sling with one of my older kid! You folks are the best!
Paula Woodland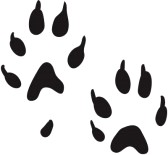 Hello Florence,
         Words are not enough to thank you ladies for the wonderful new hammies we got today from you, Thank You, Thank You, Thank You.  I was doing ferret cages today and their hammies were so sad and now I can put all new one in for the babies.  You ladies are so wonderful for what you do and again thanks so much the fuzzies here at Luna's thank you also.
Laura C. Gardner
Luna's Ferret Shelter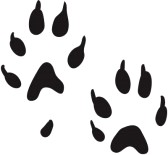 I was so Thrilled to open your box of goodies for my fuzzies!!!
They have been exploring the bedding & the box.
I have a couple ferrets that "love" plastic bottles so the covered bottles with rattles were grabbed right away!!
Oh & the braided toy as well!! lol
I have several sick/recuperating ferrets right now- in all 15 ferrets.
Thank You so much for doing this wonderful & MUCH appreciated box of Happiness!!
Bless all you ladies for the time & effort you put into this!!!
Again THANK YOU so much!!!!
The fuzzies said- "Dook-a-shane" ladies"!!!
- Bette Pullins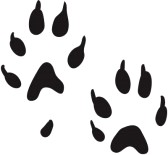 Florence & ladies:
Thank you so very, very much for the much new bedding.  We're more of a sanctuary than a shelter.  We do not adopt out any of the ferrets we get in.  As the babies get older they can't always make it to the litter box (or they just don't bother) or the bedding gets push/pulled through the litter box/poop.  The younger ones like to scratch the floor/bottom of the bedding.  After a while the bedding gets holes in it or gets too dirty to wash.  You can imagine how much bedding we go through.
I love the comfort sling you sent us.  Our oldest lady (who's almost 9) likes to cuddle up in it and ride around with me all day.  They all love the toys.  It's hysterical to watch 2 or 3 of them try to grab and stash the braided toy all at the same time.  We haven't tried the carrier hammy yet.  I'm saving it until we head to the Michigan show.
I do apologize for not contacting you as soon as we received the box.  My daughter has been ill and in the hospital.
Again, thank you all for the wonderful bedding.
Jan Atkinson
Wixom Weezels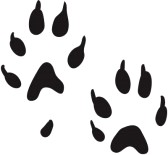 Hi Florence! I received an absolutely beautiful box of bedding and a sling today! I don't even know how to thank you ladies! You are all wonderful! Thank you so very very much!Jill
The ferret manor rescue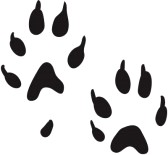 Dawn, a shelter mom in California, received a comfort sling for Dakota, who loves it!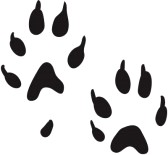 Photos from the Washington Shelter furkids enjoying their new Crafty Weasel bedding.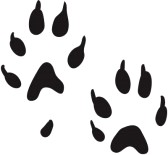 Just wanted to let you know how much the kids love love  LOVE their bedding. Ferris, our fragile little rescue naps in the sleep sacks all the time and has napped in the sling as well…THANKS!
Brenda Taylor in Indiana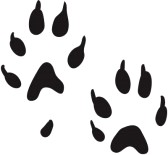 Thank you so much for all the bedding and toys! They are beyond awesome! We will be taking pictures and posting them to our rescue page. Bless all of you and again thanks.
Sincerely,
Brenda and Maurice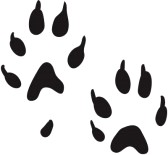 Dear Florence and the Crafty Weasels of Georgia,
Thank you so very much for your generous donation of the box of beautiful bedding for our homeless fuzzies in the GCFA shelter!!
Your amazing sewing talents, love and thoughtfulness are extremely appreciated by all of us at the GCFA ! As Tracy told you I will make sure to keep this precious bedding in a safe, off site location until we are in the cleared of this nightmare.
Please pass along our thanks to all who worked so hard on making sure our ferrets, who have been through so much, will get this wonderful bedding!
Thank you all!!!!!
Take care, Patty
Patty Petrillo
Greater Chicago Ferret Association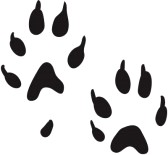 THANK YOU sooo much!!! to Florence Love and the Crafty Weasels for sending us some cage bedding!!! As always, they are sooo very pretty and you can tell are made with pure love!!
-Susie Riddle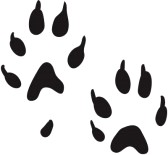 HUGE Thank yous to the Crafty Weasels for donating so many awesome sleepy sacks & hammies & toys for our ferrets!!!! Yay! Thank you to Amereta & Jeff for bringing all that great stuff here!
- Critter Camp Exotic Sanctuary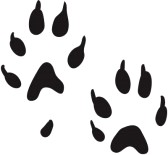 The package arrived yesterday .
Thank you very much.
My fuzzies are having a ball.
Rainbow Ferret Rescue
Jim Hart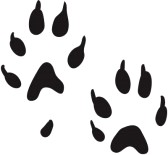 Just a quick note to let you know that the box of  bedding arrived yesterday.  Thank you all so much for everything.   I've posted some pics on our Ferret Dreams Rescue & Adoption Facebook page  for all to see.
Thank you all for helping us and all the other rescues  around the country.
With much appreciation,
Matthew & Lee, Directors
Ferret Dreams Rescue & Adoption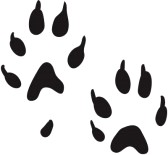 Oh my goodness!! I am totally speechless at the wonderful box that arrived tonight!! I am so very excited to hang it up for all the kiddos, and see what they think! It is a beautiful thing you all do, and the kids have already had a blast with the noisey toys! We, and they, are very grateful for the package, and thank you from the bottom of our hearts! As the little ones we have taken in are adopted out, we will be sending pieces of your beautiful bedding with them, so they will have something wonderful to nap in, and will pass the contact info of your group on to the new family. I will be putting pics of the bedding up and your contact info on our page, Ferretpallozza, tomorrow evening when I get home, got home late tonight. We are truly grateful for the wonderful box of goodies we received tonight, and please let us know if we can re pay you in anyway!!
Maggie and Jamie, along with  Claire, Fredi, Amber, Sampson, Daisey, Apollo, Bear, Oscar, Bonnie, Clyde, Hercules, Pete, Jasper, Gibson, Sable, Daphne, Bolt, Sawyer, Zeus, Posiden, Pixie, Wolfy, Bandit, Moose, and Gilbert!!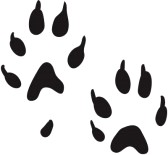 From: Debbie Saunders
"I got a super duper package delivered today!  I swear you guys & gals are the best.  My very first favorite was the Garfield & Odie one, until I flipped it over to see the Teddy Bear Baseball ones, then it was the Flower Power ones, THEN the Mardi Gras ones… and my favorite changed with every new piece I exposed!  Over a dozen beautiful sleep sacks & hammocks.  The Firecracker toys are already a hit with the kids & there is a whole lot of shakin' going on, let me tell ya!  And the Comfy Sling is great for those that need a little reassuring.  That really comes in handy for the hospice part of what we do here.  Plus I was very happy to see another braided toy.  Golly my kids LOVE that design! You all have seriously out done yourselves.  If I wasn't so tired right now I'd be changing out all the bedding just so I can add all this color to the cages!  May be after a power nap….. Thank you so very, very much!"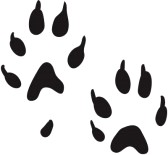 From: Keith T Krysz, Fathers Natures Ferret Rescue
Florence and all the members of Crafty Weasels of Georgia, I can't thank you all enough for your continued support of my rescue. Folks like you make it possible for me to spend the very limited cash I receive on medication and surgeries. Your beautiful bedding and toys enrich the lives of these forgotten and sometimes abused babies we all love so much. From the bottom of my heart, THANK YOU ALL!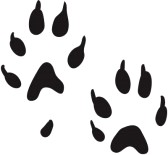 From: Katharine Long- Tallahassee Ferret Rescue
I received your wonderful package of goodies today.  It will be so nice to replace all of my worn out bedding with some pretty new items!  My old bedding will be recycled to our wildlife rescues. The work that you do is so wonderful and a true blessing to the ferret community. Thank you for everything that you do!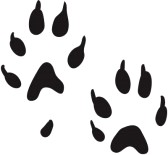 From:  Lisa Vaughn
Wow!  Thank you so much for all the bedding.  Our rescues love the bed hammock combo, but we didn't have enough to provide them for everyone.  Now everyone has one.  Everything sent is being used.  I am so happy to see that big'ol Brutus fits comfortably as do our bonded pairs.  The sling is an awesome design.  All the humans and ferrets at Navarre Ferret Rescue send you a heartfelt thank you.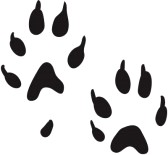 From: Kathy of Sammy's Clubhouse Spokane Ferret Rescue and Education
I can't thank you enough for the generous gift of hammocks and the perfect comfort sling.  Our old man Henry just had to try it out after I opened the box. You all do such a wonderful thing.  I am truly greatful for all that you have and will do for the ferret community. Thank you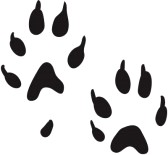 From: Angela Showalter
We received a wonderful package today full of hammocks & sleep sacs and toys and my favorite the comfort sling. I can not thank you enough for what you sent. It all will be put to good use. Sephy has already picked out her favorite set and toy. Lol. Angela