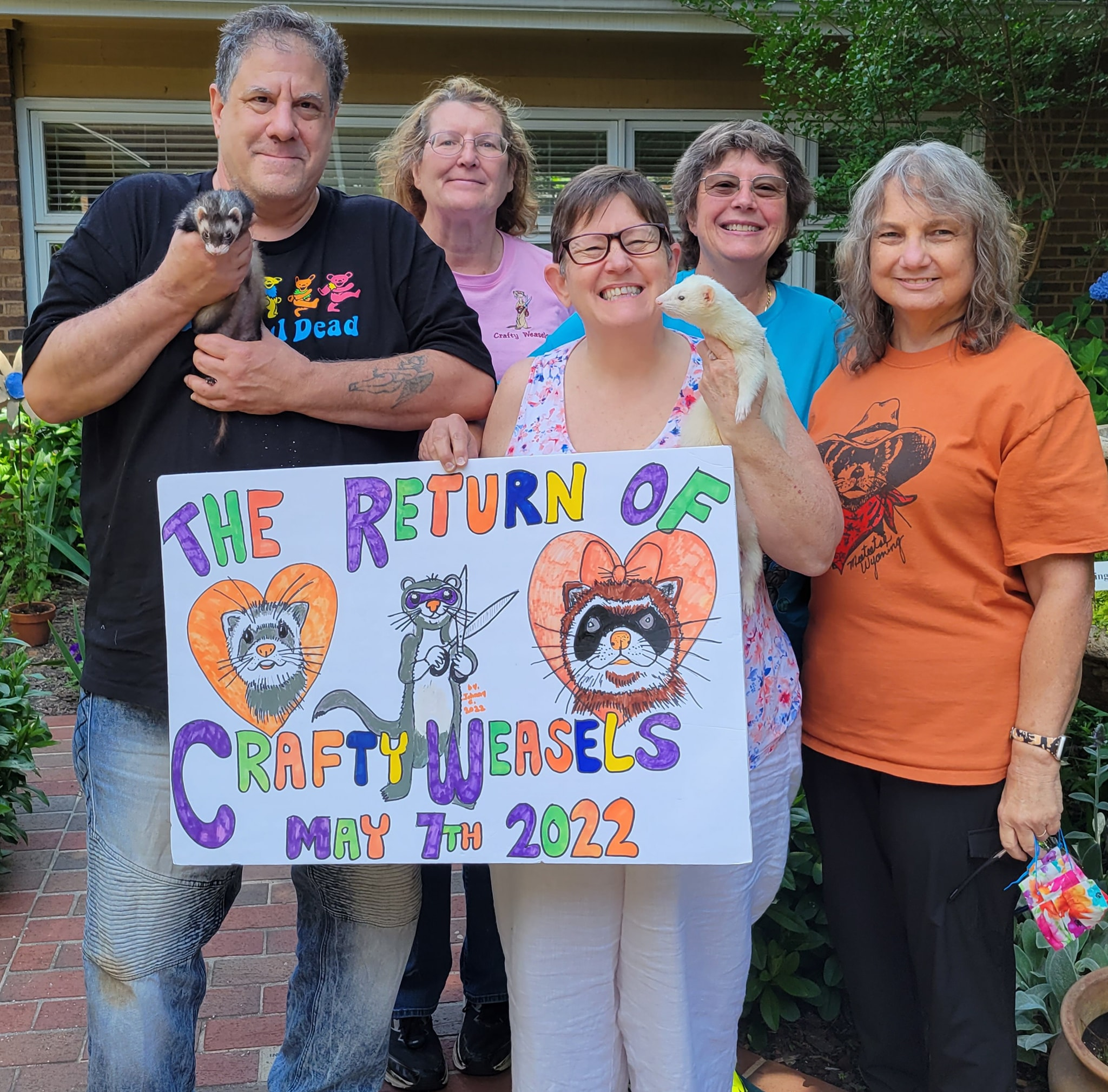 We had one extra step before I could send out our monthly message for our June meeting.
Johnny took home a bag of bedding that had to still be QA/QC'd before we could do the final count.
Attendees:
Johnny
Margaret
Nancy
Trella
Karen
Florence
Completed:
Wontons – 10
Sleepsacks – 19
Hammies – 19
Johnny was kind enough to bring his two furkids which everyone wanted to hold for the pictures.  I posted one of the fun pictures of the antics of Freckles, Nancy and Karen.
We were a small group, but we all pitched in, wore masks, and we really got a lot accomplished.
Trella found out about a good deal on material, and posted a message on Facebook, and received money from these people to help us with our mission:  Brenda Taylor, Diane Lund, Daniel Kromke, Sabbie Bovens, and also Trella.  (Sabbie is from Belgium – how cool is that ??!!!!)