Shelters in need of new or additional bedding please email your request to Karen at 88kabu@gmail.com. Please include the shelter name, operator, approximate number of ferrets, type of cages you use and address you would like bedding sent to. Ferrets in hospice or foster homes can be included in your count or you may send an additional request for bedding to be shipped directly to them. There is no cost to you, all materials and work is donated by animal lovers and our members to provide comfortable new bedding for shelter ferrets.
Crafty Weasels are based in Georgia, home to Debbie's Kindness Matters Ferret Rescue.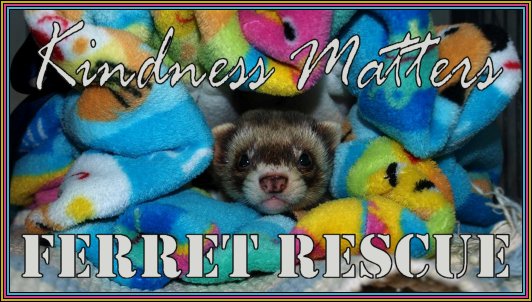 Due to the massive amount of rescues in the world, I am unable to type them all up for the website. This is a link to a relatively current list of shelters and their contact information in the US and other countries.