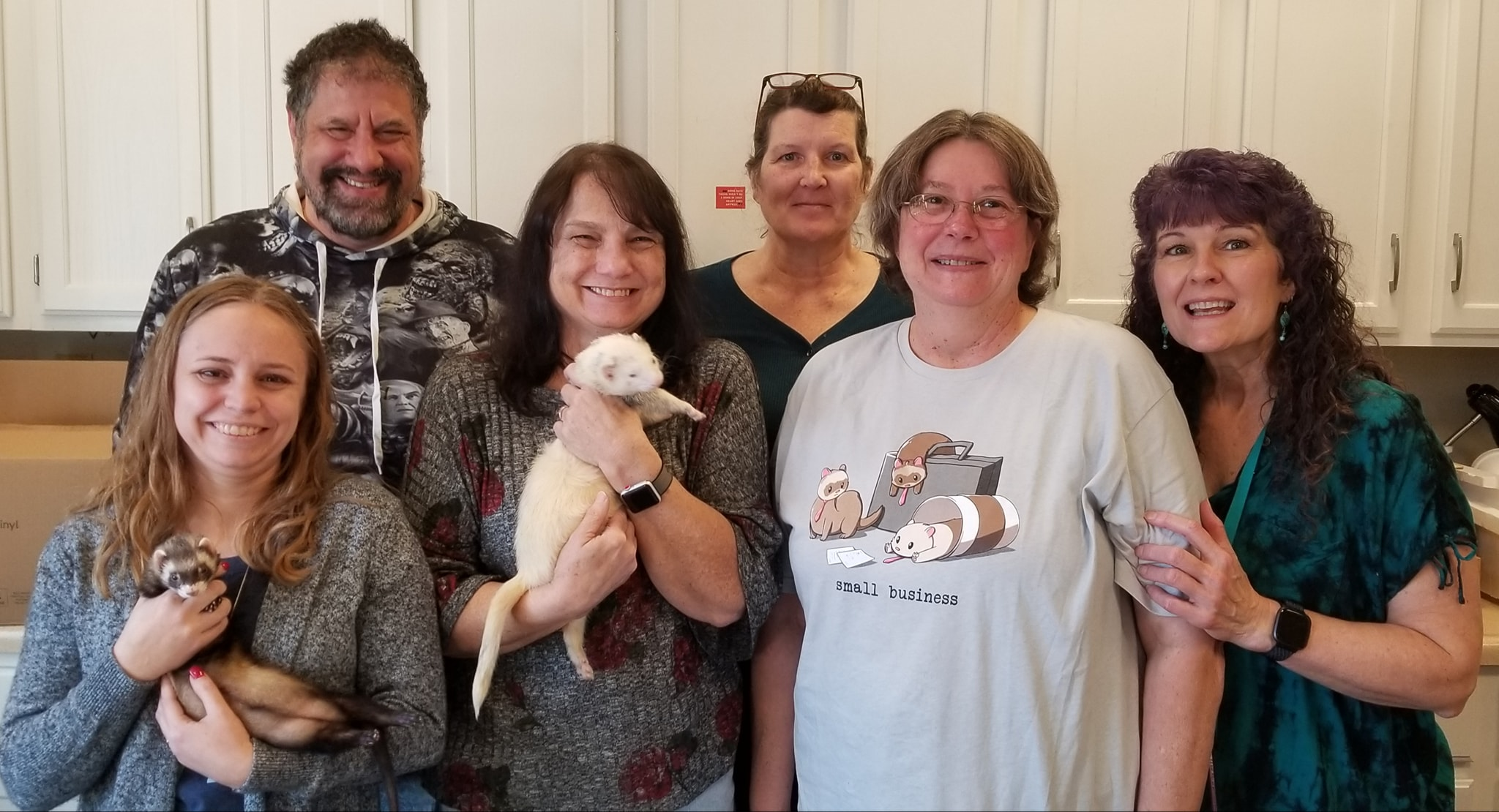 We had quite a busy sewing day last weekend.  Several people had different appointments that meant they needed to leave early, but we ended up having lots of fun, laughing and accomplishing more bedding than expected.  We did have a new person that is a resident at Brookdale, Rhett, joined us, and really helped a lot.  Hoping she will be with us in the future.
Margaret and Trella both took bedding home to work on this past month.  Trella redid the ribbon box, by consolidating things.  Then both of them put their heads together Saturday to combine all the stuff into one rolling box which will make it sooooo much easier to bring back and forth to our sewing days.
Johnny brought his two kids, which got a lot of extra attention and TLC by all that saw them!!
Attendees:
Trella
Karen
Florence
Dyna
Margaret
Johnny
Morgan
Rhett
Accomplished:
2 – Barrels (completed by Margaret at home)
15 – Inside/outside Sleepsacks
18 – Sleepsacks
15 – Hammies
12 – WonTon Flower Hammies
Thanks again to everyone!!  We really started 2020 on a good foot, and hope to continue to make good headway each month.