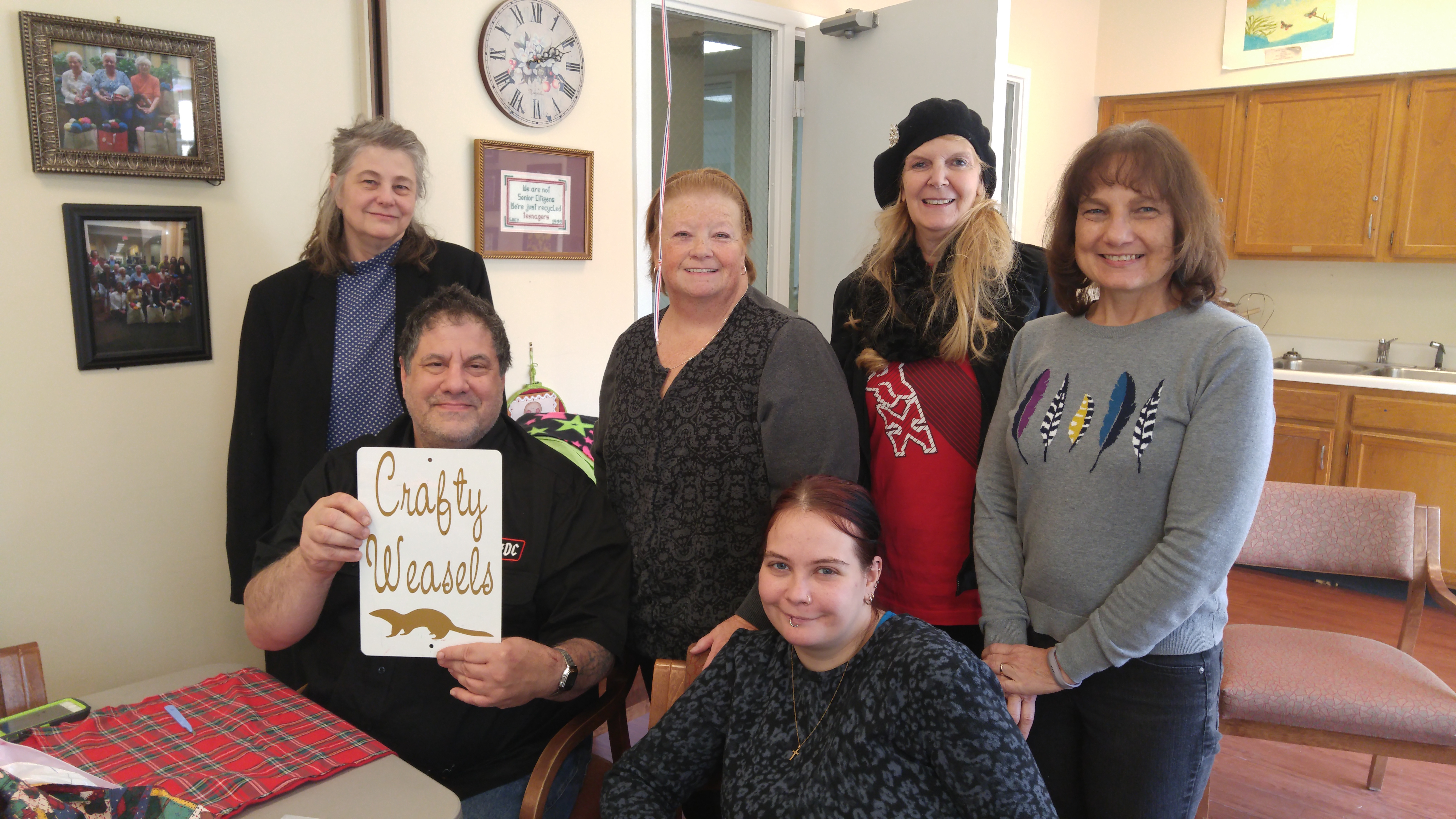 Well, we had quite an interesting and fun sew day this past weekend.  Our group was much smaller than normal, and we missed our "regulars" that know the ropes!  We did have one new person, that was Johnny's daughter, Elsa.  I've attached our picture from sew day.
Attendees:
Lisa
Florence
Karen
Johnny
Elsa
Jennifer
Dyna
Completed items:
6-Wonton Flowers
2-Inside Out Sleepsacks
1-FN Set
4-FN Hammies
1-FN Sleepsakc
19-Pennybutton Hammies (courtesy of Lisa-Sewing buttons by hand)
We have a good amount ready for next month, so hope to see everyone ready to get more bedding out the door!  We will be having our next sew day on March 18th, which is the 3rd Saturday.  Hope you get a chance to join several of us going to the Quilting Expo on our normal sew day.