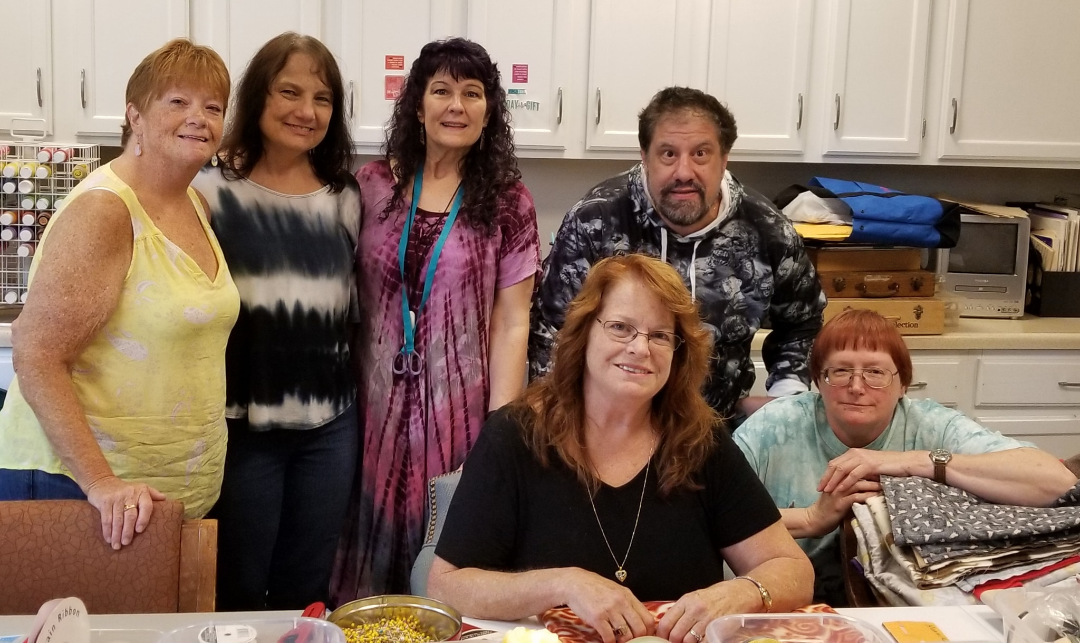 Well, we were missing some of our sewing folk yesterday, but were lucky that the month before we had also had bedding close to being finished.
Attendees:
Sue
Lisa
Karen
Florence
Amereta
Johnny
Carrie
Jennifer
Accomplished;
6 – WonTon Flower Hammies
3 – Inside Outside Sleepsacks
7 – Hammies
9 – Sleepsacks
20 – Toys (made at home and brought in by Lisa)
Lisa announced to the group that she would now be living in Upper Tennessee, but still try and keep active helping the Crafty Weasels by communication and also doing some sewing and bringing back to the group.  Please let her know you appreciate all she has done so far for the Crafty Weasels, and looking forward to seeing her off and on still back in ATL.