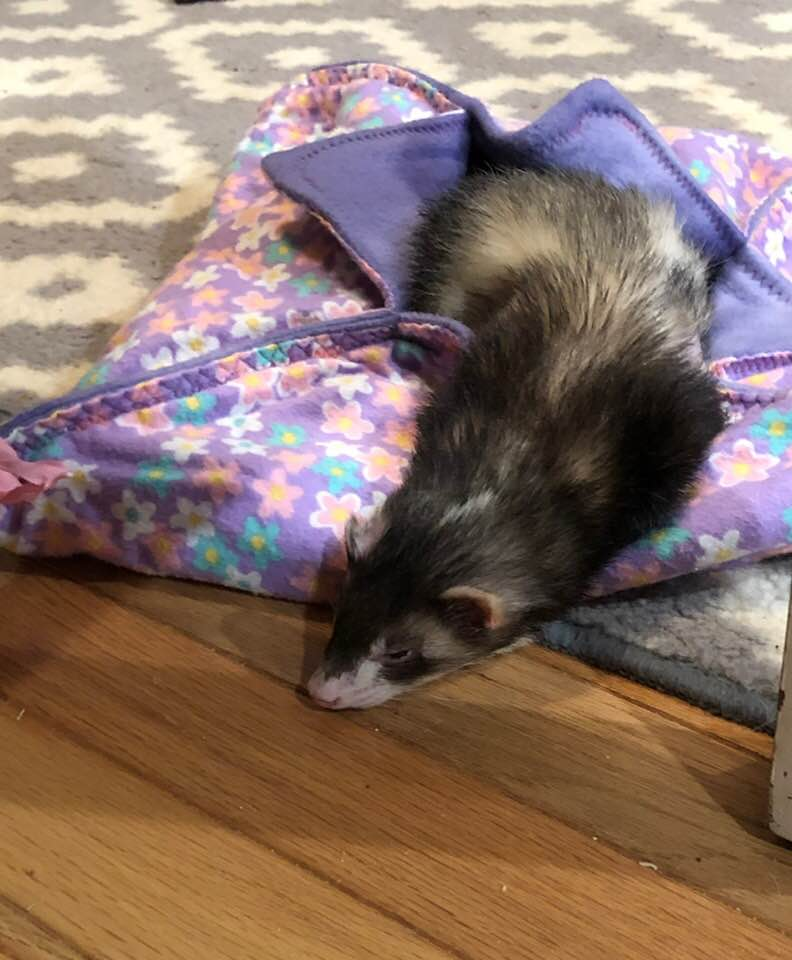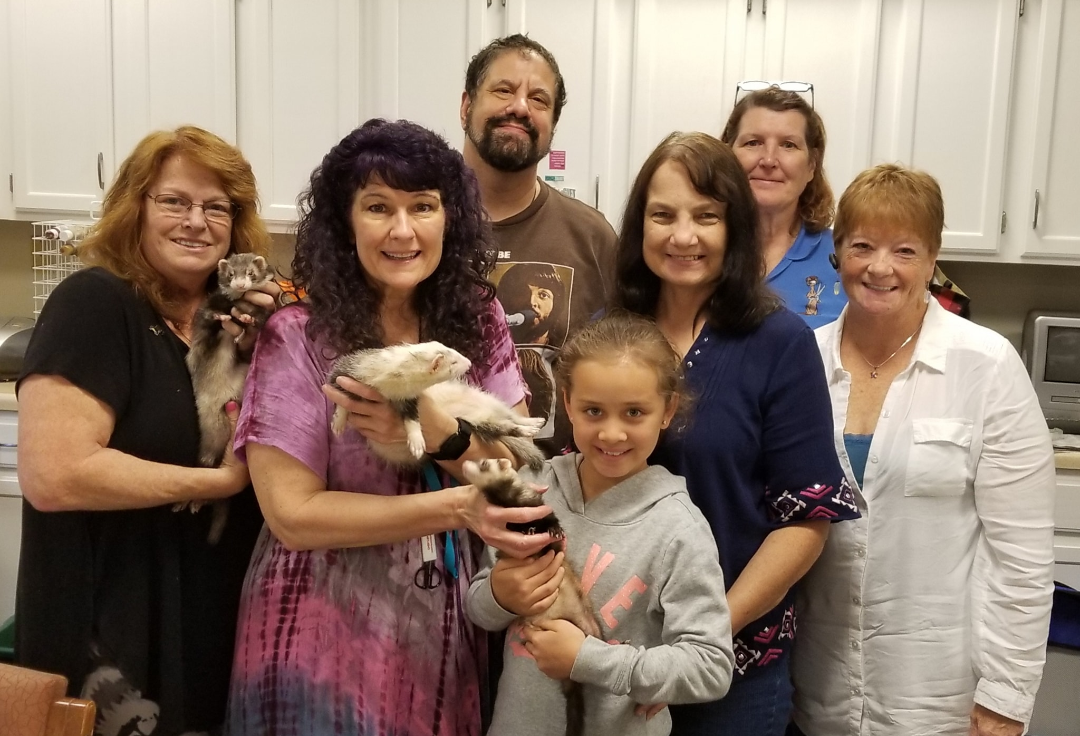 Well, as usual we always have a great time during our sew days, but never quite know what and who to expect. This past sew day we were lucky to have Gia (Genesis) a 10 year old daughter of an employee from Brookdale come help us. She was fascinated with Johnny's ferrets, and Sue's little girl too! She took over the job of QA/QC that Mary Ann used to do for us … made me smile thinking of MA's spirit being there with us watching another possible generation of CWs to come.
Attendees:
Lisa
Sue
Karen
Florence
Margaret
Johnny
Genesis (Gia)
Dyna
Completed:
6 – WonTon Flowers
5 – Sleepsacks
17 – Hammies
1 – Inside/Outside Sleepsack
And Lisa made and brought for the CWs
(Extra Thanks to Lisa!!!)
8-Toys
2-Mini Crinkle Bags
6-Tubes
1-looong tunnel sleepsack
Picture from Sue, of Emma enjoying her new WonTon Flower that we made on Saturday!!