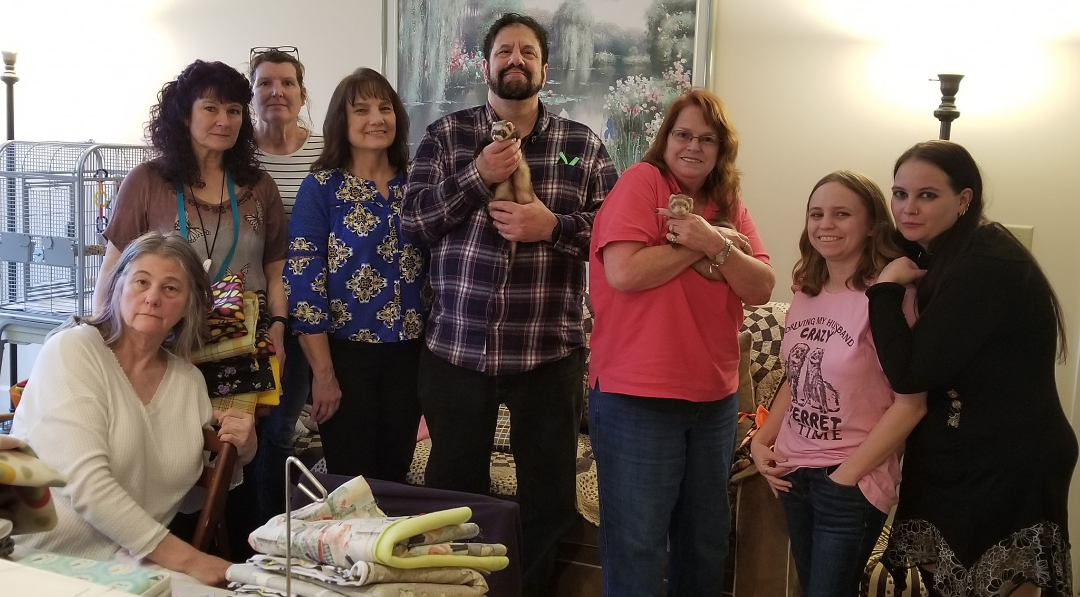 Well, we did some very quick foot work two days before our sewing day, and we were blessed that Dawn and Rocco volunteered there home for us to use on Saturday. We did have a great day, it did take a bit of time to remember how things work in a "real" home, but our host and hostess definitely made it easy for us.
Dawn had an overwhelming pile of bedding that she made (we still haven't seen her minions under the steps yet!! lol), and such beautiful colors and perfectly matched!
Attendees:
Dawn
Margaret
Florence
Sue
Morgan
Elsa
Johnny
Karen
Dyna
Pieces (76) completed by Dawn:
34 – Hammies
31 – Sleepsacks
11 – Pennybutton hammies
Completed by the group (35):
1 – Wonton Flower
15 – Hammies
18 – Sleepsacks
1 – Barrel (completed by Margaret before sew day)
Lisa talked with Bookdale and it looks like all the renovation will be completed, and we should be back on schedule in our room next month. Hope to see you all there!!