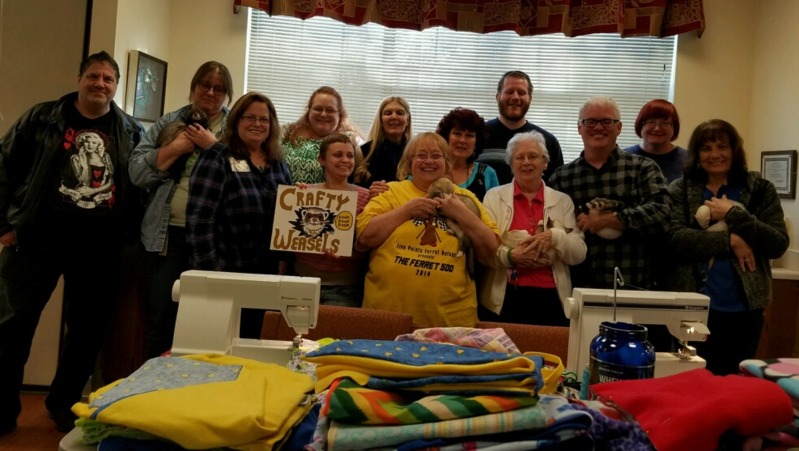 What a Wonderful and very busy sew day we had on Saturday.  We have three of our ferrety northern friends join us for the day.  They brought a whole lot of bags of material for us to continue our mission to give quality bedding to ferret shelters everywhere.
Attendees were:
Brenda Taylor (Indiana)
Connie Ratkiewicz (Indiana)
Ann Church (Ohio)
Lisa
Johnny
Sue
Morgan
Jennifer
Florence
Iris
Chris
Jonathan
Carrie
Karen
Bedding that was completed:
12 – Inside/Outside Sleepsacks
2 – Regular sets
8 – FN Sets
1 – FN Sleepsack
3 – FN Hammies
3 – Reg Sleepsacks
4 – Reg Hammies
3 – WonTon Flowers
We really accomplished a lot, and got a good start on our next sew day.
Definitely a very busy and fun day!