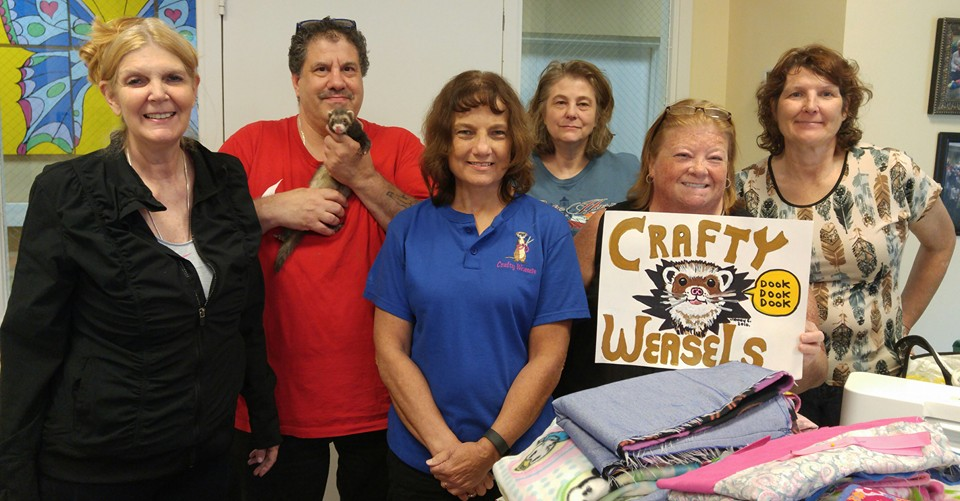 Very unusual sew day this past Saturday.  We were missing three of our "regular" sewing people.  Lisa and Margaret both brought their machines so it helped to keep us moving.  Karen made several of our "hard to sew" items, and I have to admit, I'm thrilled she took on that task instead of me. Johnny brought his little girl Snooki, who was definitely the princess at that party. She is such a sweet little girl – everyone loved her!
Attendees:
Sue
Lisa
Margaret
Karen
Florence
Johnny
Dyna
Jennifer
Carrie
Accomplished:
2 – Cuddle Cups
7 – Inside-outside Sleepsacks
2 – FN Sets
2 – Regular Sets
1 – FN Hammie
5 – FN Sleepsacks
1 – Regular Hammie
2 – Regular Sleepsacks
1 – Small Sleepsack
We also got a bag full of bedding that Sandy Deem made for us from her home.  She can't always drive that long distance, and she was sweet to volunteer to help with bedding from her home.
Speaking of Sandy, keep her in your thoughts and prayers … she had foot surgery and will need all the extra thoughts we can give for her so she will be better quick and back with us!
Thanks for all the hard work, and all the fun doing it!