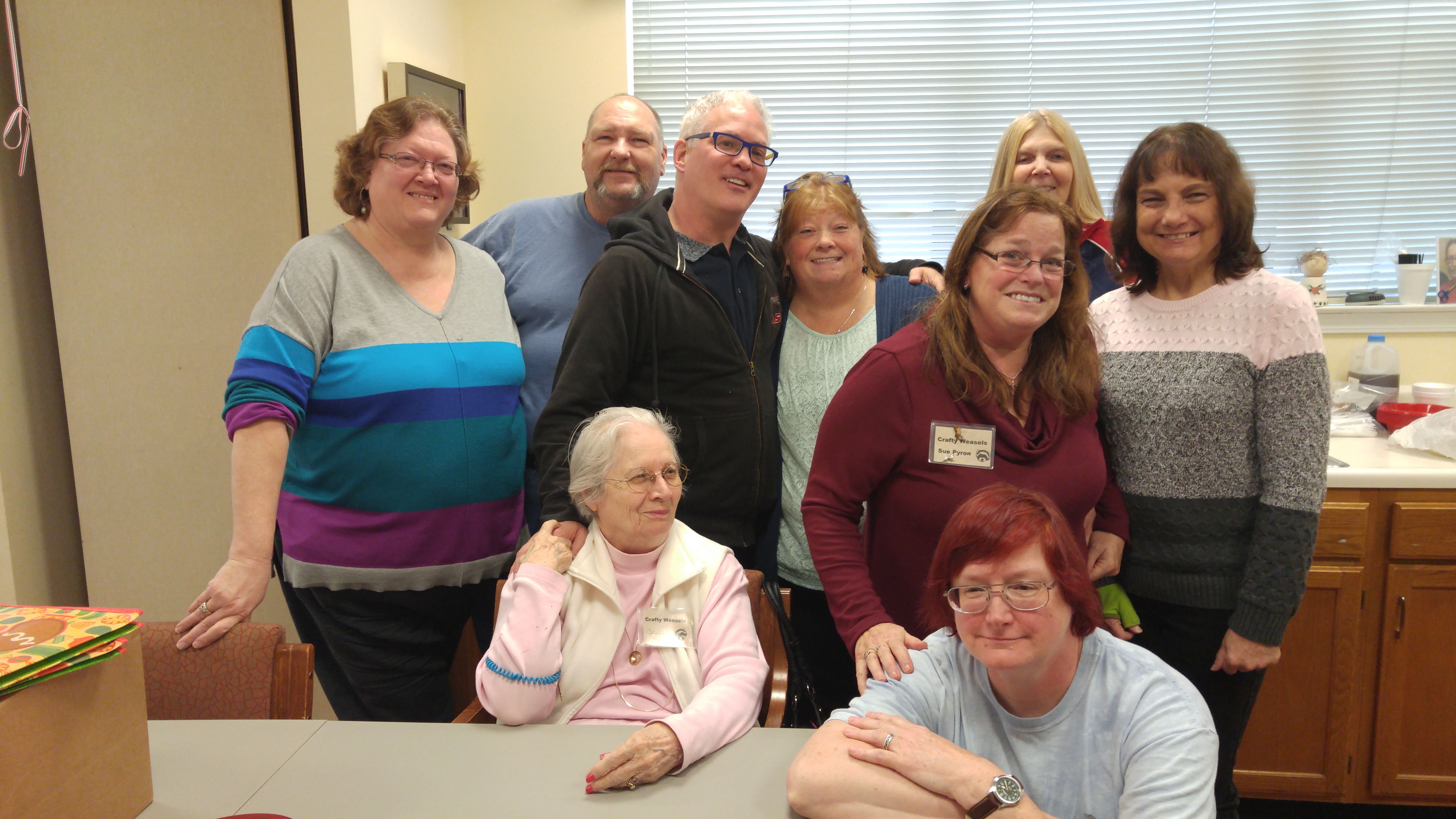 What a wonderful start to the new year with our Crafty Weasel Sew Day this past Saturday.  Lisa made a wonderful Bundt cake, which we all shared for an afternoon break.
We were missing a couple of our "regulars" that bring their machines, so Lisa brought her new machine and really kept things going.  Which means, we had a nice amount of bedding completed at the end of the day.
Attendees:
Lisa
Karen
Florence
Sue
Jennifer
Jonathan
Iris
Meliah
BJ
Carrie
Bedding completed:
6 – FN Sets
3 – FN Sleepsacks
2 – FN Hammies
2 – Regular Sleepsacks
1 – Regular Hammie
6 – Wonton Flowers
8 – Inside Outside Sleepsacks
Next month we will be having a "fun" sew day.  So, if there a project you needed help with, or never found the time to complete.  Need a bit of encouragement doing something that is sewing/craft related?  That is what next month is about.  Helping get some project completed.  I will be bringing the jellyroll top that Mary Ann had completed, but still needed to have the padding  and backing put together and completed.  I'm hoping we will have it done by the time we have the Celebration for her Birthday a following Saturday.  More information will be coming on that event too.
Florence